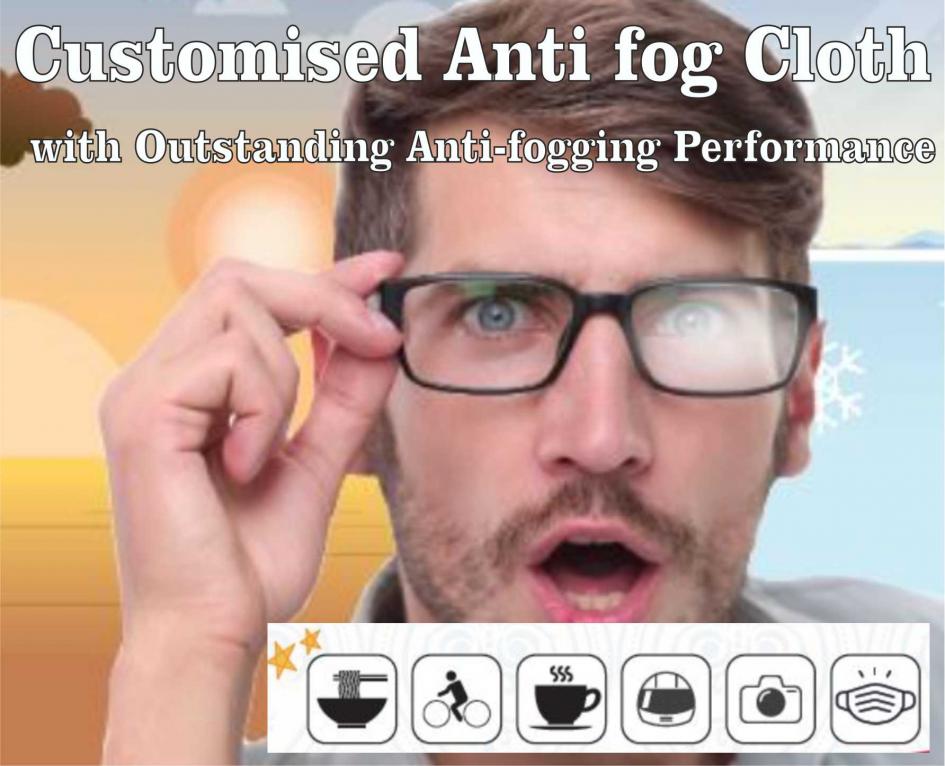 The most effective promotional products are items that will be kept for a long period of time and be used regularly so the brand is repeatedly visible. If we see a message over, and over again we are far more likely to remember it and recall it in the future should that service or product be required. If you are considering Promotional Products as part of your marketing, think of how functional the products will be to your target market. e.g. our latest product release will appeal to a very large audience.
Anti-fog cloths can keep your glasses clear for up to 12 hours - Simply rub your glasses lenses with the special cloth and you have clear vision! Store your cloth safely in its bag, and when needed again, repeat the process. The cloth remains effective for up to 300 uses and lasts 12 months. Both the cloth and the packaging can be branded giving you an excellent print area and a great opportunity to convey your message.
Consider how many times your logo will be seen, and how many people might show the cloth to their friends, families and connections while displaying your logo or message at the same time?
When you consider cost per impression, with a suitable product, promotional merchandise can be a very cost-effective form of marketing.
Contact us If you would like more information on out anti – fog cloths or would like to discuss suitable promotional products for your marketing campaigns
Call 0141 639 4210 or email: [email protected]